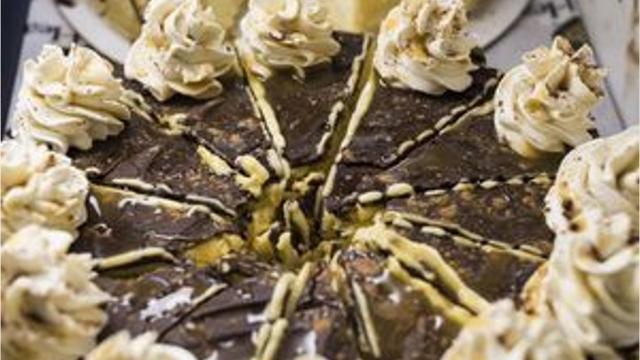 CHARLOTTE – At just after 9 a.m. on a Friday in March, KorrieLinn DeLand was in the kitchen behind the front counter at Sidestreets Delicatessen putting the finishing touches on one of the eatery's best-selling menu items.
The restaurant's manager usually starts her long days like this, at the 500-square-foot storefront on Washington Street in Charlotte. It offers what you'd expect from a small-town deli. There's bread baked on site daily, then sliced and piled high with everything from corned beef and pastrami to turkey and chicken salad.
But DeLand doesn't start each day slicing bread or assembling cold cuts. The 29-year-old leaned over a perfectly baked cheesecake sitting on the counter. She spooned her homemade strawberry sauce on top of the dessert and piped decorative dollops of whip cream over that.
"We're tight in here," DeLand said, while she worked next to another employee.
(Photo: MATTHEW DAE SMITH/Lansing State Journal)
Sidestreets has been selling DeLand's cheesecakes for less than year. These days they're helping to drive the small businesses' customer base. Owner Dave McNamara, who opened the deli in 2012, is making plans to relocate the operation to a bigger space.
Read more at lansingstatejournal.com
Image credit lansingstatejournal.com