How To Encourage Your Kid's Curiosity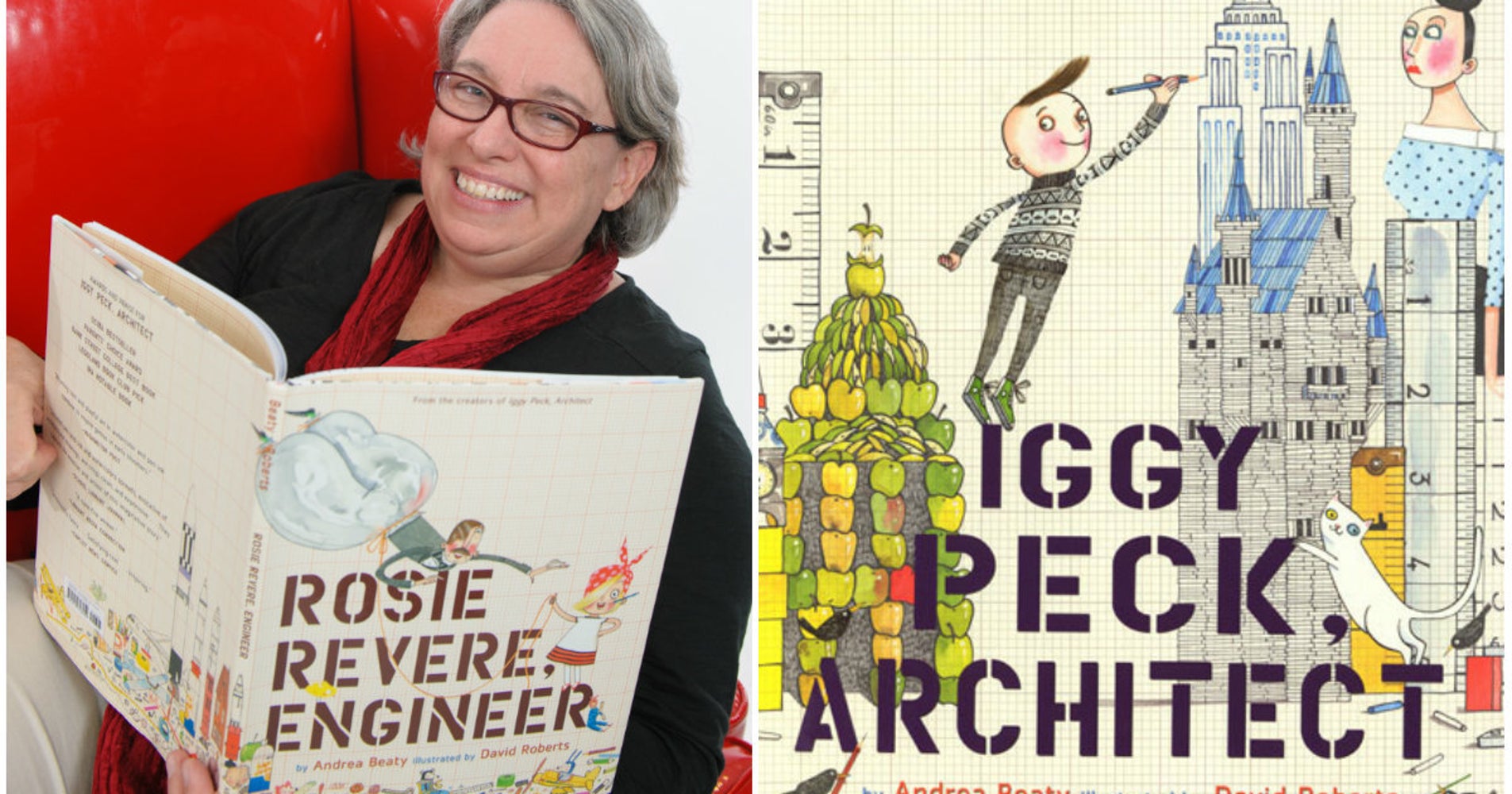 New York Times best-selling author Andrea Beaty stumbled into writing children's books by accident, she says. But you'd never know from her quippy, engaging style and her success in the literary world.
Beaty is the mind behind a variety of kids' books, and is perhaps best-known for her series about bright students in Miss Lila Greer's second-grade class. The books in this series ― Iggy Peck, Architect, Rosie Revere, Engineer, and Ada Twist, Scientist ― encourage kids to follow their curiosity and pursue their passions, even if there are obstacles, including the adults in their lives. The books are illustrated by David Roberts, whom Beaty calls a "straight-up genius."
Beaty studied biology and computer science in school, and when she later worked in tech support for a company, she was in charge of a newsletter. Surprisingly, the skills she acquired doing that prepared her for the children's literary world.
"It was remarkable training ― taking big ideas and making them clear and hopefully making them entertaining, getting to the point quickly," she told HuffPost. "I had no clue I wanted to write for kids, or at all, until I had kids of my own, and I started reading picture books and I fell in love with that art form."
Beaty describes herself as a person who's always enjoyed and felt comfortable exploring new ideas, just like many of her characters. She credits her childhood in the countryside, where she remembers her and her siblings' imaginations could "run wild."…
Read the Full Article: How To Encourage Your Kid's Curiosity
Thumbnail credit huffingtonpost.com